Increase Your Home Security with Deadbolts
There are many things you can do to boost security, like adding an alarm system, but unless you have working deadbolt locks and actually use them, your property isn't secure.
A quality deadbolt installed by A Carolina Locksmith delivers exceptional value, reliability, and durability. It provides unparalleled protection against break-ins and is easy to use, making it an excellent choice for both homeowners and businesses. 
Protecting Your Property
According to FBI statistics, there were 1.9 million burglaries in the United States, resulting in $4.5 billion in property loss. 
Most people don't realize that according to FBI burglary statistics, around 60% of the break-ins are forced entry through the front door or back door. 
Deadbolts play a crucial role in protecting your property because they provide a more secure means for locking doors than other locks that exist on the market. These locks are much harder for criminals and burglars to bypass due to their unique locking mechanisms. 
By installing deadbolts on these doors, you can decrease the ease of access to your property, and thieves will choose an easier target.
Why Deadbolts Are So Effective
Here at A Carolina Locksmith, we've sold and installed countless deadbolts to both our residential and commercial clients because deadbolts provide a strong, mechanical deterrent against break-ins and intruders. 
A deadbolt lock has a reinforced steel bolt, which, when extended, travels through both the metal strike plate and the solid door jamb of the door frame. This makes the deadbolt exceptionally strong and resistant to being kicked in or forced open, unlike a simple locking door handle that can be forced open with relative ease. 
Deadbolts are also reliable; a quality deadbolt can last for decades, can be re-keyed, and unlike electronic security systems, isn't reliant upon electricity. 
Types Of Deadbolts
Deadbolt locks vary in quality, style, and locking options. While traditional deadbolts open and lock using a standard key, consumers can also find battery-powered key-less entry deadbolts as well as combination key-less-keyed entry deadbolts. With multiple options, it pays to understand the difference between deadbolts to choose the right deadbolt for your property.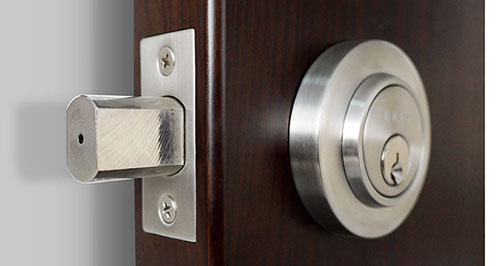 Single-cylinder deadbolts are the most common type of deadbolts that homeowners make use of. These deadbolts require a key to retract the deadbolt when the lock is engaged. Single-cylinder deadbolts have an exterior keyhole that throws or retracts the deadbolt using a key on the outside. On the inside, you can lock and unlock the deadbolt with the thumbturn.
Double cylinder deadbolts have a keyed cylinder on both sides of the lock. Double cylinder systems function the same way as single-cylinder models, except they do not feature a thumb turn. Instead, a key is used to unlock and lock either side of the door. Many homeowners choose this type if their door has glass panels, as it prevents intruders from opening the lock if they break through the glass.
Click here to learn more about A Carolina Locksmith's deadbolt installation services.
How To Choose The Right Deadbolt 
Most homeowners and businesses choose single-cylinder deadbolts.
Double-cylinder deadbolts are popular among commercial property owners because it requires a key to lock and unlock the door from both sides. Double-cylinder deadbolts are commonly found in offices, retail stores, and manufacturing facilities. 
The locksmiths at A Carolina Locksmith can help you choose the best deadbolt for your particular needs; we stock only quality deadbolts from trusted manufacturers like Mul-T-Lock and U.S. Lock. We also install and service all the products we sell, making it easy for you to improve the safety and security of your home or business.
Trust A Carolina Locksmith For All Your Home Security Solutions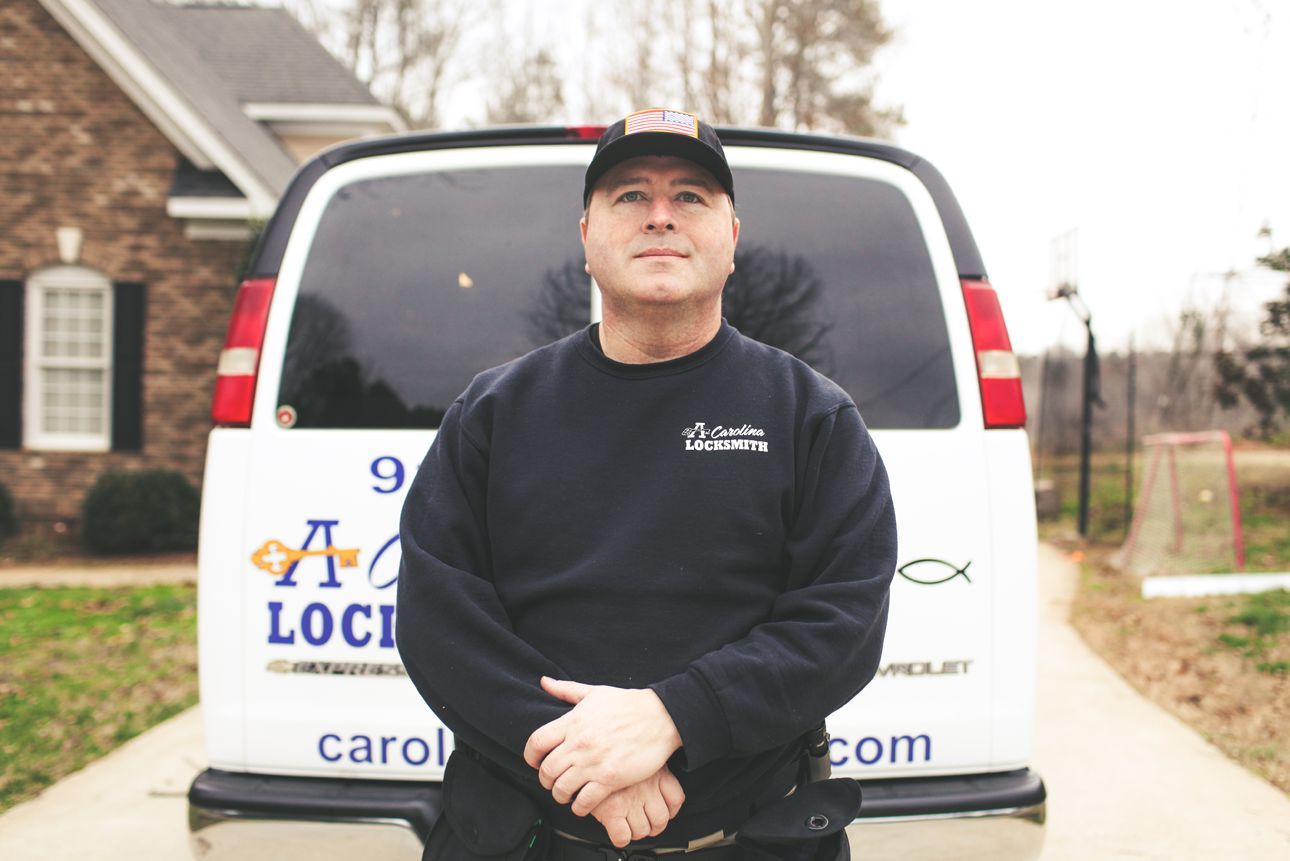 Your security is our top priority. To learn more about choosing the right deadbolt for your Raleigh, NC home, or business, contact A Carolina Locksmith today. 
A Carolina Locksmith is your trusted partner in secure access to your home and business. Local to the Raleigh area, we have served the Triangle for decades.