Losing your keys is one of the most common and most frustrating mishaps. Keys can be lost by misplacing them or accidentally dropping them under a chair or couch cushion. Research shows that house keys are one of the most commonly lost items.
Every year, over 20 million keys are lost in the United States.
Lost house keys can be frustrating, and it jeopardizes the safety of your house. With the high risk of losing keys, here are the steps to find your keys and guarantee that your property is safe. 
How To Find Your Lost House Keys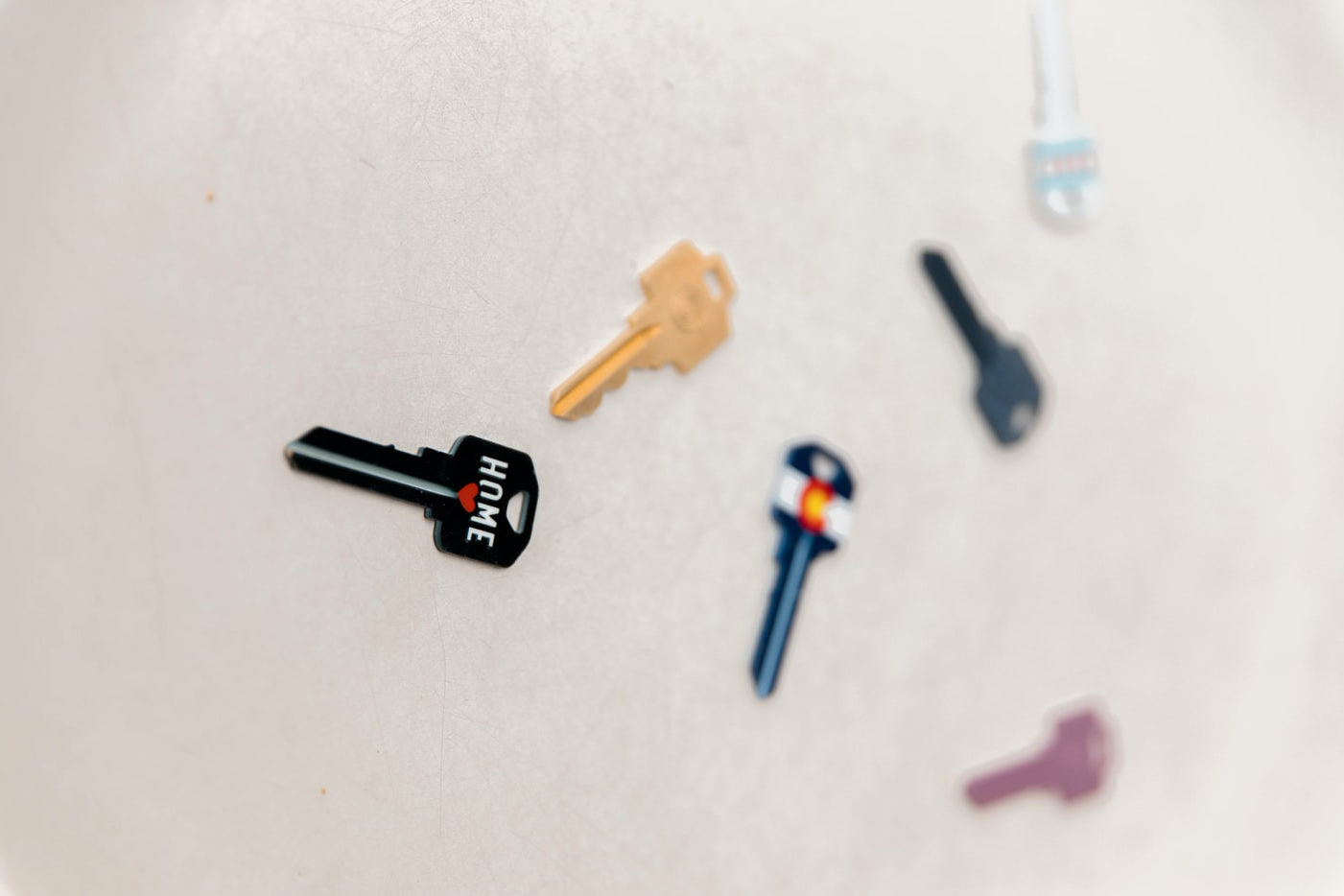 There is hope! Lost keys can usually be found. Here are some questions to consider that will help you recover your lost house keys.
Where are your keys supposed to be? 

Did you double-check common places?

Did you have your keys in your pocket when you left your house? 

Did you use your keys to get to your current location (drive a car or unlock a door)?

Did you check where you were sitting (car seat, desk, conference room seat, lunch table)?

Did you leave them on a table during a meeting or while eating a meal?

Did you leave them on a bus, subway, or ride-sharing seat?

Did you place them in a bag or purse?
After asking these questions, if you can't find your lost keys, it is crucial to replace them and keep your house safe.
What To Do When You Lose Your House Keys
Use your Spare Key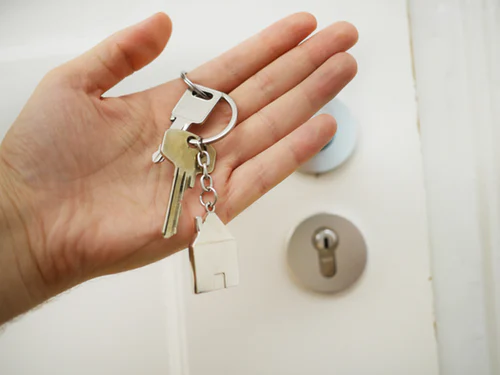 This is the most convenient solution to house lockouts. Most people have a spare key on or around their house – under a mat, flowerpot, or window sill. 
Sometimes, homeowners give their spare keys to trustworthy neighbors or family members. Think about if you have ever given your spare key to anyone and reach out to them to retrieve the spare. 
Call a Locksmith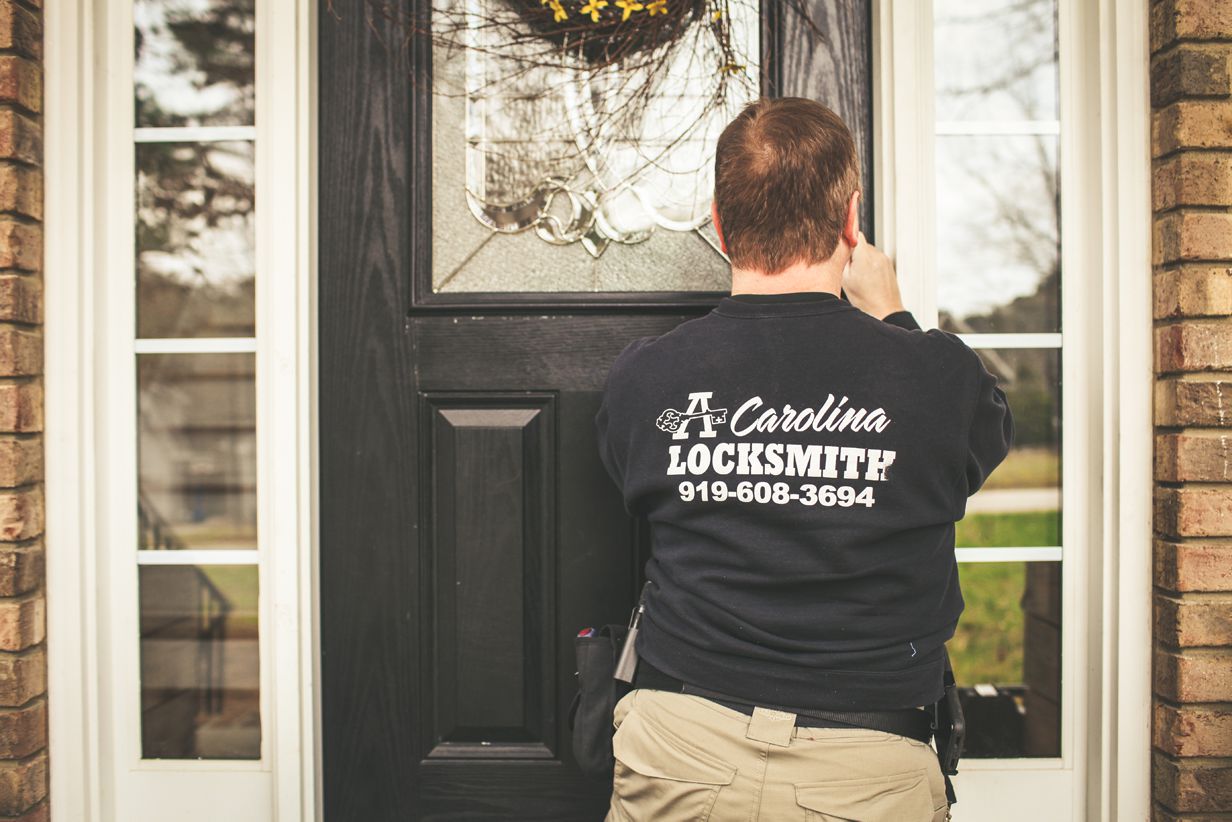 In most house lockout cases, finding a locksmith is the best and most recommended solution. Locksmiths have the expertise and resources needed to solve issues of lock and keys. 
Losing your house keys and being locked out is an emergency that can arise anytime. A professional locksmith with emergency services will quickly arrive at your house to get you back inside your home.
Once a trustworthy locksmith is there, you can discuss options to get back into your house. Locksmiths offer a variety of services that they can use to resolve your lock problem and enable you to enter your house again. 
Protective Measures To Take If You Lose Your House Keys
If you have lost your keys and know that they were not destroyed, someone else could have your keys. For the security of your house, you need to change your locks as soon as possible. 
Change Your Locks
Losing your house keys doesn't always warrant changing your locks. But to keep your property secure, it's in your best interest to change your locks. 
The last thing you want to do is jeopardize your house's security by not changing the locks. When you change your locks, you'll get peace of mind knowing that your house is safe and secure.
Rekey Your Locks
If you don't want to go through changing your locks, you can rekey your lock. Rekeying your lock replaces or rearrange the pins inside the lock to no longer be opened by the original key. This process is less expensive than replacing your old locks with new ones, especially if your house uses high-security locks.
Opt for a Keyless Lock System
If you lose your keys frequently, you might want an automated or electronic lock system that doesn't need keys. These locks are safe, convenient, and will save you the stress of worrying about keys every time you go out.
Your Security Is Our Top Priority
A Carolina Locksmith is available round the clock to provide your residential & commercial locksmith services, including emergencies.
We provide our customers with professional locksmith services, and the peace of mind that comes from knowing their home is secure, and their locks are all in order. For prompt and friendly service, call us now!
A Carolina Locksmith is your residential & commercial Rekey Specialist!