As a business owner, whether large or small, you know the importance of keeping the premises secure. When we shut our front doors behind us as we close our business, we should know that we are safe from outside threats. 
How to Safely Secure Your Business
There should be no fear that our property could come under attack from intruders in the night, or that opportunist burglars may try to break in while we are out.
If you own a business, consider these six important steps to secure your location.
1. Control Your Keys
Do you have key control policies for your business? It's easy to forget that the little metal keys can make you pretty vulnerable. Think about how many doors in your facility are accessed with mechanical keys. 
Do your entry doors require only a key to open? Do you have expensive inventory or supplies protected by lock and key?
Mechanical keys don't provide any insight. So, if inventory or supplies go missing, you may have no way to determine who unlocked the door.
2. Install High-Security Deadbolts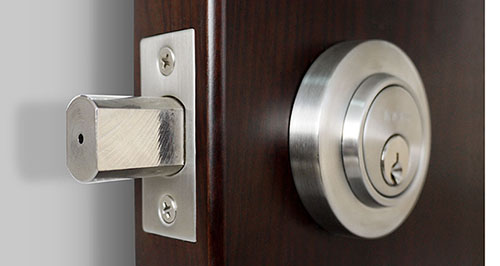 A deadbolt is a physical security standard for protecting exterior doors. A deadbolt lock has a reinforced steel bolt, which travels through both the metal strike plate and the door frame's solid door jamb. Deadbolts strengthen doors and help prevent doors from being kicked in or forced open.
Deadbolts are also reliable; a quality deadbolt can last for decades, can be re-keyed, and isn't reliant upon electricity, unlike electronic security systems. When properly installed, a deadbolt will guard your doors against attack by even the most determined intruder. 
Learn How Deadbolts Can Increase Your Security
3. Turn On Outdoor Lights
Installing an outdoor light above an entryway can deter criminals. Use either a standard outdoor light that you leave on at night or invest in a motion-detection light. 
Install extra lighting and replace light bulbs in fixtures on the outside of the building. Floodlights and motion detectors will also help illuminate blind spots on the property and decrease the risk of nighttime break-ins. 
4. Fix Damaged Locks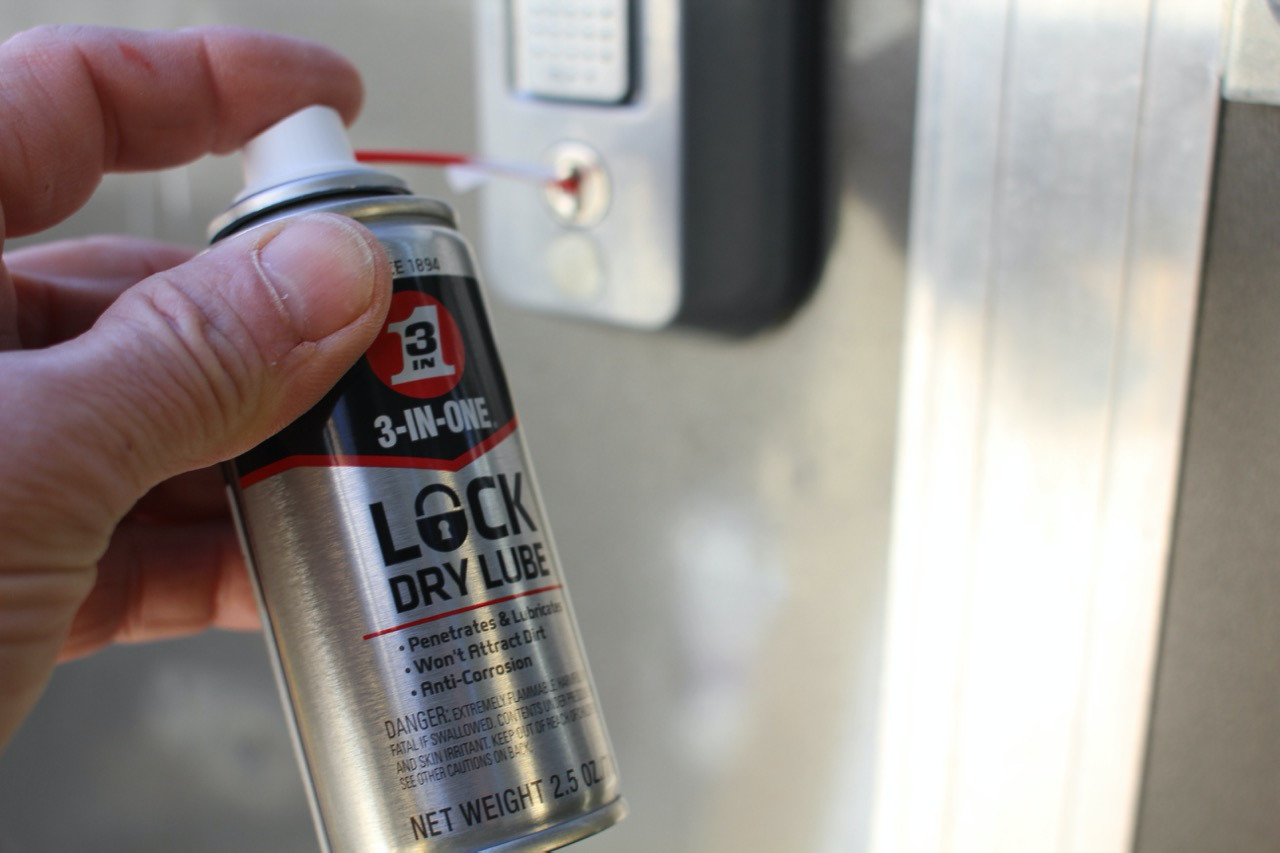 After long-term use, locks can jam or malfunction. These damaged locks pose a danger to business operations because it exposes them to the risk of theft. A certified locksmith can help fix or replace a malfunctioning lock system. 
If a key that is stuck in a lock, A Carolina Locksmith can extract it and restore the lock to its initial working order. There are emergency locksmiths just in case you need one during odd or non-working hours.
Learn The 6 Steps To Maintain Your Door Locks
5. Close Blinds After Hours
Don't give thieves the chance to window shop by leaving blinds open after you've closed your business for the day. Ensuring that you turn off the lights and close the curtains on the inside of your office will decrease the temptation for any potential robbers.
6. Maintain the Property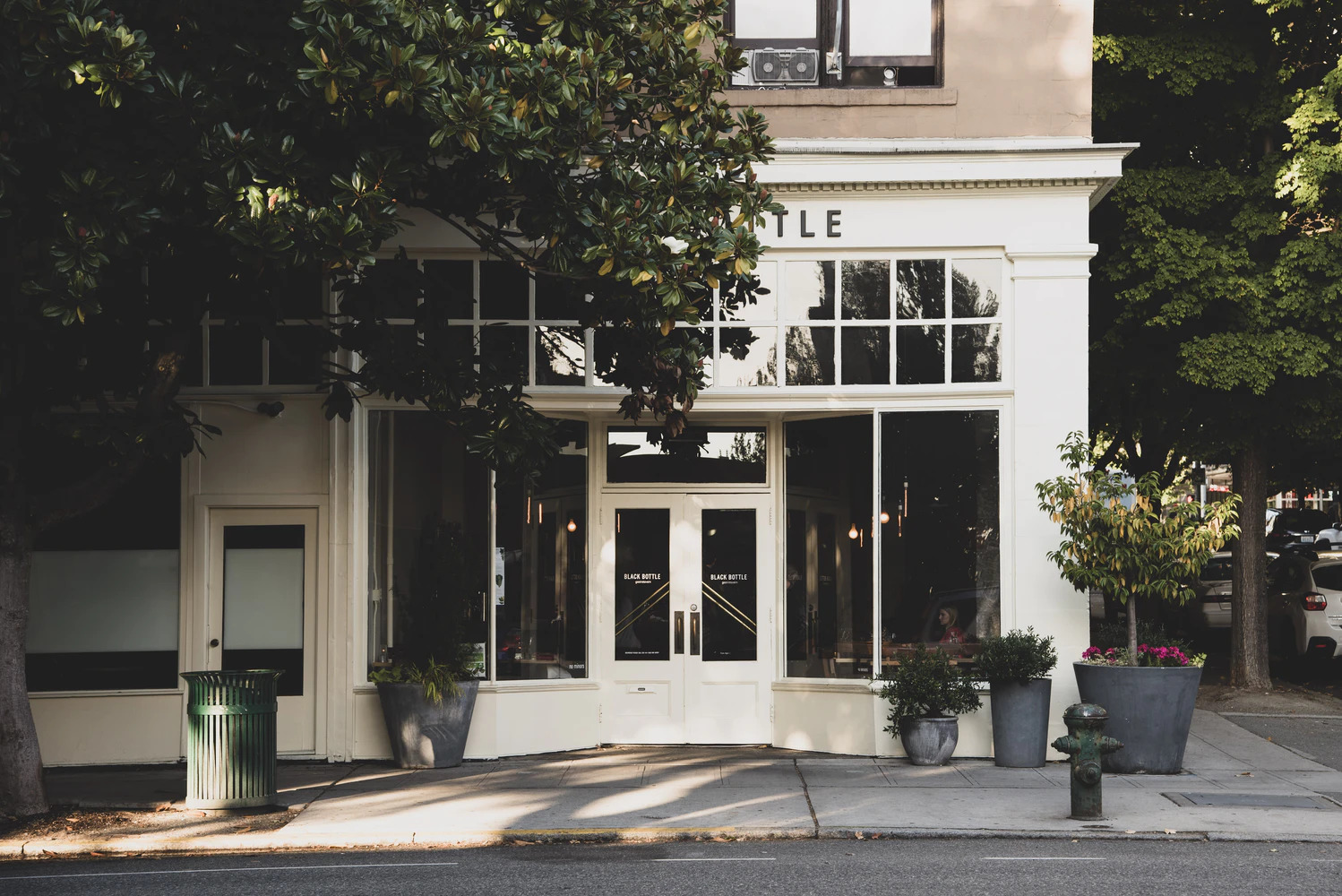 Routine property maintenance will also help protect your commercial building. Maintaining the property includes keeping bushes and landscaping well-trimmed. Gates with secure locks should be installed around the property to help protect any company equipment and vehicles. And damaged doors, locks, and windows should be repaired as soon as possible to avoid them being used for easy access to the property.
Increase Security at Your Business
Taking just a few precautions to protect your property can go a long way. Hiring a commercial locksmith service like A Carolina Locksmith is a great way to secure your business. With us, your security is our top priority. 
Trust our expert team to help you increase security at your place of business. We offer a range of commercial locksmith services, from rekeying to installing and repairing locks.